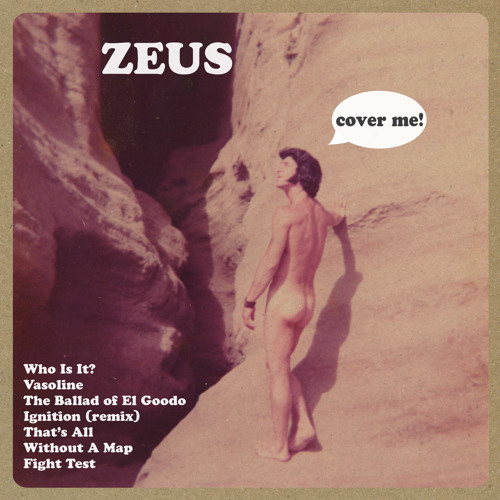 The Toronto based rock quartet
Zeus
have defined such a distinctive sound for themselves that even the notion of them performing a cover seems somewhat beyond their fiercely self-produced ethic. Still what's a band with their own studio, still flogging the deluxe edition of their singular
Busting Visions
LP, to do between European tours then put out an album of covers (the Covers EP is available April 2 exclusively through
GalleryAC.com
).
While they've played the Gabriel era
Genesis
cover
That's All
as a staple of their live show from their earliest performances this is an engaging development for a fiercely independent band whose influences are as hard to peg as their distinctive sound.
Following the spirited choice to cover
Big Star's
Ballad of El Goodo
as part of a Q107 DisCOVERy series, a number of the new covers leave longtime fans wont for more. As a teaser to the full release they've posted a downloadable version of their cover of
Stone Temple Pilots
Vasoline.
Zeus Covers EP tracklist
Who Is It? (Michael Jackson)
Vasoline (Stone Temple Pilots)
The Ballad of El Goodo (Big Star)
Ignition (Remix) (R. Kelly)
That's All (Genesis)
Without a Map (Sam Roberts Band)
Fight Test (Flaming Lips)